Real Madrid Club de Fútbol
Der beste Klub des 20.Jahrhunderts!
Ein herzliches Willkommen allen Madridistas im geheimen Reich der
"Königlichen"
16.2.2001: Lange hat es gedauert, aber jetzt ist es endlich soweit! www.madridismo.net ist online!!!




Falls ihr innerhalb von 4 Sekunden nicht Umgeleitet werdet, clickt HIER!!!

In Case you won't be directed to that new page, please click HERE!!!


Schreibt eure Meinung dazu ins Forum

Also visit the ENGLISH News-section






Stimmt ab! Vote!






Tor und Spieler des Jahres 2000 /Goal and player of the year 2000
Spieler des Monats/ Player of the month: Februar


Liebe Merengues! Unsere Seite ist um einen neuen Mannschaftsteil und die Fanzone erweitert worden.

Dear Merengues! Our Page have been added a new team site and the fanzone.

For all you English speakers we provide the news-part for you in ENGLISH!!!


Wir sind natürlich dankbar für jeden Hinweis, jede Anregung, jede Kritik und jedes Lob in unserm Gästebuch! Vielen Dank.

Viel Spaß beim Surfen!

Eure Webmaster.




Du bist Madridista Nr.#





seit dem 18.6.2000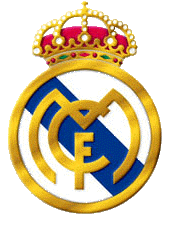 Luis Figo im Profil!!!!
A year in review! NEW!!!Interviews mit dem Fußballer Europas 2000
ONZE
France Football
>
DSF-Newscenter